Who We Serve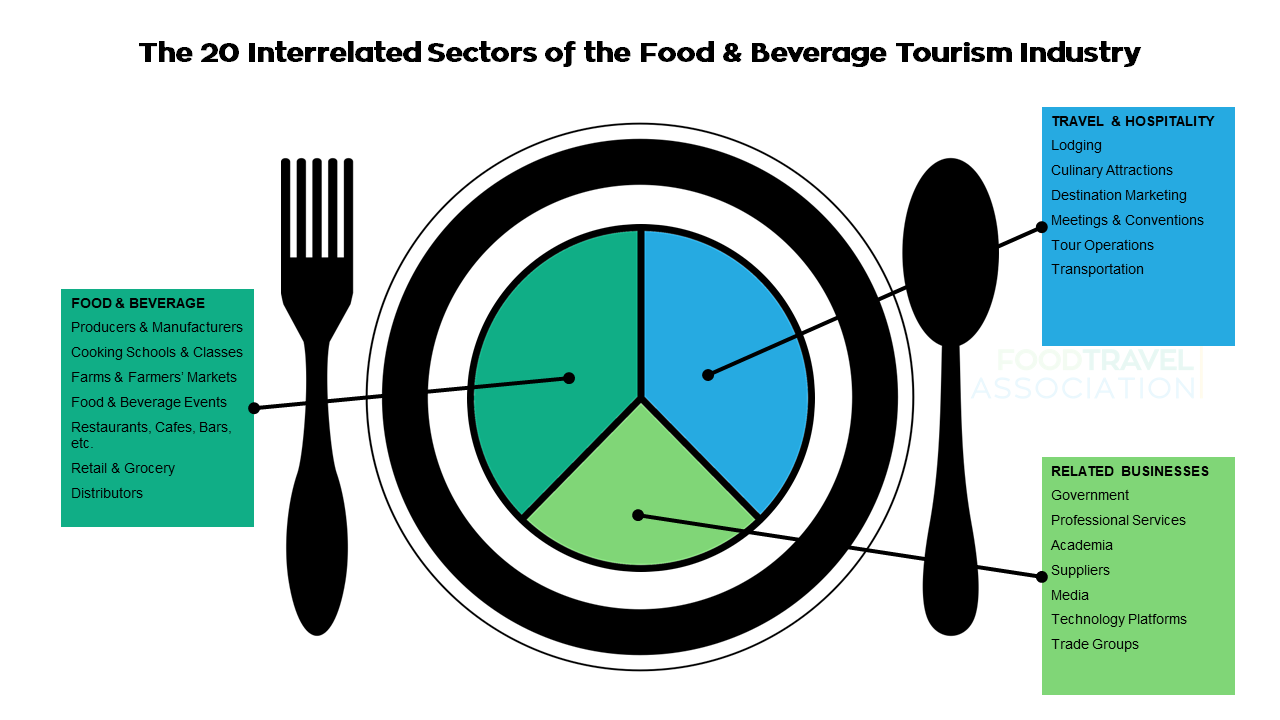 ---
Where We Came From: Our History

In 2001, Erik Wolf (pictured left) wrote a white paper Culinary Tourism: The Hidden Harvest.  Just two short years later, he founded the organization known as the International Culinary Tourism Association. The Association rebranded in 2012 as the World Food Travel Association after research showed that English speakers misunderstood the intended meaning of "culinary tourism".  Erik continues as the Association's Executive Director today (find his biography here). 
The Association has always been at the forefront of education, research and trendspotting in the world's food and beverage tourism industry. In its first 10 years, the Association hosted international conferences (2004, 2005, 2010, 2013, 2017) and regional USA seminars and conferences (2006, 2007, 2008, 2013, 2104, 2015, 2016). The Association also conducted the world's first global study about food travelers in 2007, which was updated and expanded in 2010, 2013 and 2016. In 2006, the original white paper from 2001 was updated and turned into a book, also called Culinary Tourism: The Hidden Harvest. Then in 2014, the Association published Have Fork Will Travel, a handbook for industry professionals that details over 50 interrelated components of our industry, and helps all kinds of professionals to understand what food and beverage tourism is, and how to benefit from participating in our industry.
Over the years, our Association has grown in its membership, scope of activities, and visibility. Today, every year, we shepherd a community of almost 100,000 professionals in 100+ countries. We engage in five primary areas of activity, namely Education (training and publishing); Intelligence (research and strategy); Events; Community (membership & leadership); and Awareness (awards,  consumer initiatives).  We are the go-to resource for writers, videographers, producers and bloggers around the world and have served many of the world's major media outlets including the BBC, Newsweek, Business Week, CNN, Associated Press and Forbes. In our nearly 20 years, the World Food Travel Association has achieved leadership status and respect throughout the world's food, beverage, tourism and hospitality circles.
PEOPLE WHO HAVE HEARD US SPEAK:  100,000+
COMMUNITY SIZE:  50,000+
TOTAL ANNUAL REACH (COMMUNITY + WEBSITE): 97,500
COUNTRIES REPRESENTED:  139
NEWSLETTER READERS: ≈ 23,000
LINKEDIN GROUP MEMBERS: ≈ 12,000
FACEBOOK FOLLOWERS:  ≈ 4,500
TWITTER FOLLOWERS:  ≈ 2000
CLIENTS SERVED: ≈ 350
WORLD CONFERENCES PRODUCED: 5
REGIONAL CONFERENCES PRODUCED: 10
BOOKS PUBLISHED: 2
---
How We Lead: We Create Firsts
We've earned, and maintained, our leadership role, partly due to the following accomplishments for our industry:
---