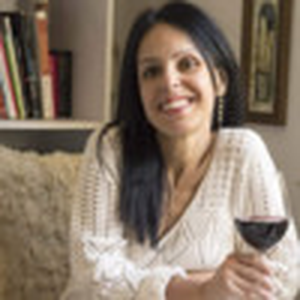 Foodwine & Travel Writer member of IFWTWA, blogger at Cucina in Prosa and "Tasting Sud",on Food Tourism in Cone Sul & Rio Grande do Sul
Foodwine and travel writer as a hobby until I knew WFTA and IFWTWA and decided to write as my second profession. I´m a Psychiatrist M.D, MSc in Psychiatry (2008). On 2016 I concluded MSC in Literature, in which I studied intersections between food and Literature. I have taken literary writing classes from 2006 to 2016, and it was in the beginning of 2012 that I started my blog on food writing; on December of that same year, I launched my book on food writing personal essays with recipes, and lots of texts on food travel experiences. I am in essence a food traveller: food is always in the center of my adventures abroad when I travel. In my own city, I search new places and flavors to discover and to write about. My deepest characteristic is to be curious in life, in terms of healthy and happy choices. I speak fluently English, Italian and Spanish. WSET 2 and 3 are some of my goals for 2019, for developing wine writing. My favorite word is Serendipity.
Since August 2018, I´m working on a project of collecting stories from producers, chefs, restaurateurs and restaurant staff, hotel and B&B owners, wine producers and wineyard owners who live in Rio Grande do Sul, Southest state of Brazil. This idea developed into a blog on Foodwine Travel to present as a 'guide of stories', which is in construction. Last December, I felt the need to include Cone Sul in my research, including then Chile, Argentina and Uruguay. The project is under construction, to be launched in the first semester of 2019.