Association Events
Our Association has a track record of producing exciting, though-provoking events on the subject of food and beverage tourism. Since our founding in 2003, we've held major global conferences in Victoria, BC, Canada; Portland, OR, USA; San Francisco, CA, USA; and Gothenburg, Sweden. We've also held a successful Online Summit, and regional events across the USA and parts of Europe.
We've listened to your feedback from past events and are taking your comments into consideration as we plan our next series of events. First things first. Before we announce any dates or locations, we need to recruit some great speakers. So if you are a professional and have something worth sharing, we invite you to submit your application below. For guidelines on topics we're looking for and answers to other questions, see the links to our support portal below (if you can't find your answer there, please submit a support ticket).
Thank you for your interest. We look forward to seeing you at an upcoming event! For destinations interested in hosting a future event, please read this before getting in touch.
Online Food Travel Summit, April 24-25, 2018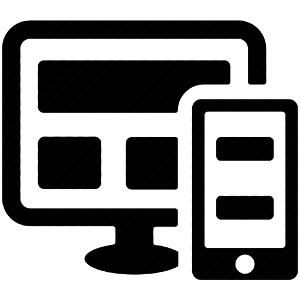 The Association held its first online summit in 2015, with great success, and we plan to hold another online summit in 2018. The model for this summit is 8 speakers sharing their knowledge over two days. Speakers focus on case studies, best practices, how to's, etc., and always on subjects that relate to food and beverage tourism. If you represent a destination or business with a great story to share, please get in touch below. We might be interested in sharing your story.

Registration cost for delegates will be kept extremely low. All sessions are held live and online, so delegates from anywhere in the world are welcome to tune in. Your major benefit is that you save 100% of travel costs.

You'll just need a good Internet connection to be able to watch. Recordings will made be available post-Summit only to registered delegates.

Sponsorship opportunities are available to cover the cost of the conferencing software, marketing and project management. Please get in touch at help(at)worldfoodtravel(dot)org to learn more.
Food Tourism Innovation Summit, November 4, 2018, London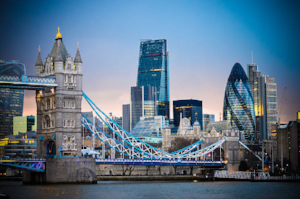 Conferences today need to be exciting and innovative to be worth your time (and your money). That is exactly what we're bringing you with our 2018 Food & Beverage Tourism Innovation Summit. Innovation means just that. What are the issues, trends, new technologies and policies that will change the food and beverage industry as we know it? That's what we will be discussing at the Food Tourism Innovation Summit.
This isn't the conference for best practices, how-to's and case studies (those are important subject, but they are covered in our Online Food Travel Summit discussed above). The Food Tourism Innovation Summit is for forward-thinkers: early adopters, thought leaders, change agents, futurists, marketing strategists, analysts and journalists. If you're curious about the future and how to give your business, organization or destination a cutting edge, the Food Tourism Innovation Summit is the right place to be.

This one-day conference will be held in central London and is all about quality, not quantity. We're not offering you 50+ speakers, each of whom speaks for 7 minutes. Instead, we're bringing you 6-7 leading experts in their fields to discuss, in depth, their area of expertise and its impact on food and beverage tourism. What does the future hold? That's exactly what we'll discuss. The day will finish with a ceremony for the annual FoodTrekking Awards, which will be brought ahead for the 2019 awards year to coincide with the Innovation Summit.

Space will be very limited and therefore available registrations will be limited. Registration costs will also be kept affordable, despite the exclusive nature of the event. If you're interested in being notified when applications open, please sign up for our event announcements.

This event will NOT be recorded or broadcasted, so interested parties are encouraged to plan accordingly. The November 4 date was chosen specifically to precede the world-renowned World Travel Market (WTM) event, making it easy for WTM delegates to attend both events during the same trip, thereby minimizing travel expenses.
A very limited number of exhibitor opportunities are available. If your target market is thought leaders and media professionals in food, beverage, travel or hospitality, this is a perfect opportunity to introduce your business.
Sponsorship opportunities are available to help us to cover the cost of the venue, audiovisual equipment, speaker airfare and lodging, marketing and project management. Please get in touch at help(at)worldfoodtravel(dot)org to learn more.
Regional Events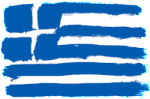 We understand that many people cannot spend the time or money to attend a global event. Others may regard local and regional content of greater importance. Recently, the Association has begun to focus on bringing local and regional events to local areas. In 2017, we offered two events in Greece.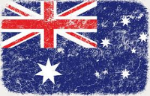 In 2018, we will offer an Eastern Mediterranean Food Tourism Workshop, also in Greece (in September), and a national food tourism conference in Sydney (late May). Check the events calendar for specifics. We're currently holding discussions with other regions about bringing events there. Our events are produced under the auspices of a local Certified Ambassador, who knows the local issues, people, culture and market needs.

Want to hold an event in your area? We'd be delighted to speak with you. Please read this first.