State of the Food Tourism Industry Annual Report
This State of the Food Tourism Industry 2018 Annual Report was created to serve as a compass for our industry, all related business sectors and media.
The report discusses some of the issues and trends that our Association has noticed in the past 12 months. We then look ahead to what we think will make a significant impact on our industry in the next 12 months. Included is a list of the Association's accomplishments for the past year, as well as an insight into our roadmap for 2018.

The report is 34 pages and there is no cost (i.e. it is free).
Get Your Copy Today
Registration is required to receive a free copy of the report.
Contents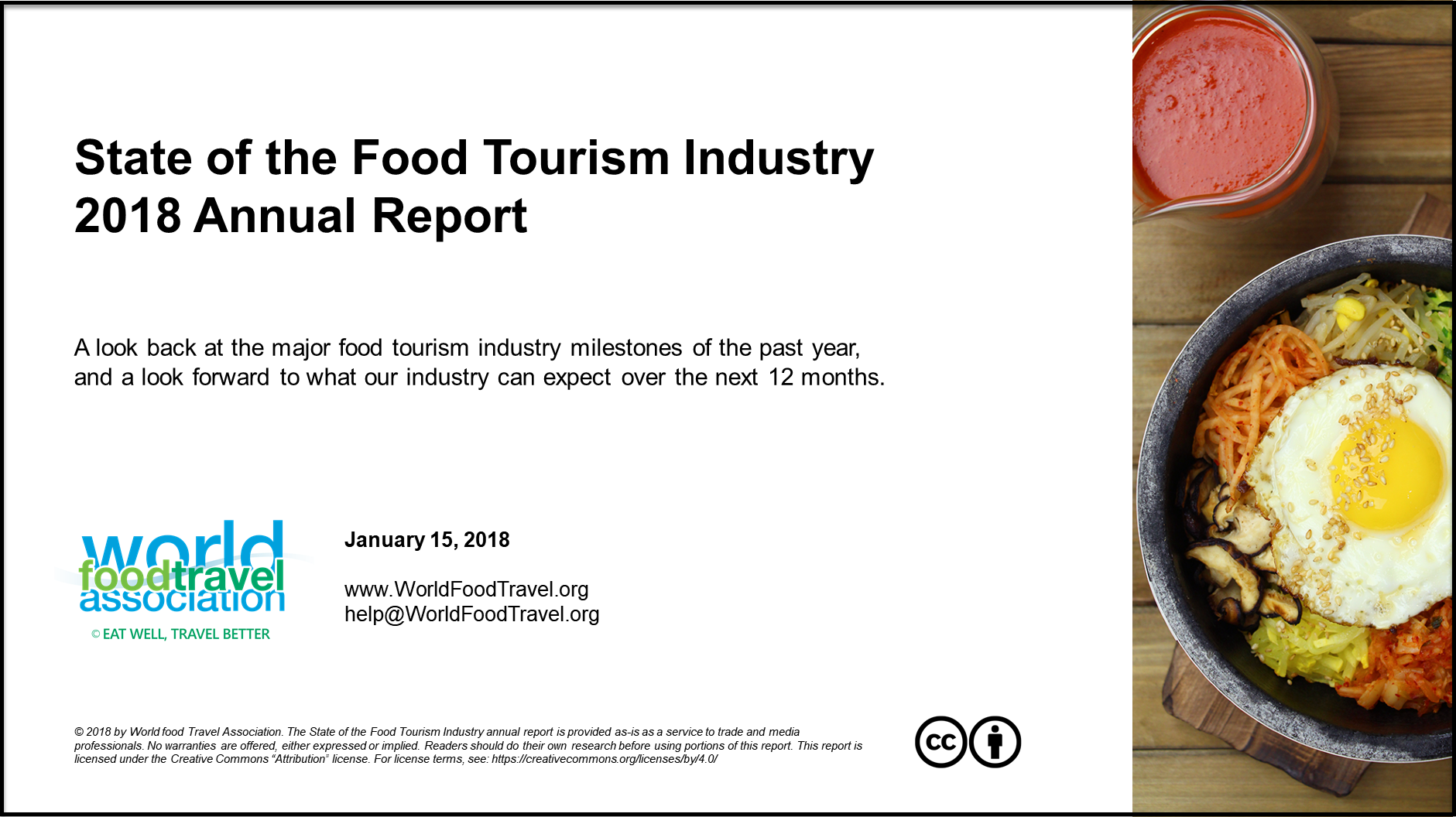 TABLE OF CONTENTS
INTRODUCTION
FOOD TOURISM 2017 RECAP
WFTA'S 2017 ACCOMPLISHMENTS
FOOD TOURISM ISSUES FOR 2018
WFTA'S ROADMAP FOR 2018
REGIONAL PULSES
North America
Latin/Central America & Caribbean
Europe
Middle East
Africa
Asia
Oceania & South Pacific
CONCLUSIONS