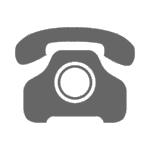 Perhaps you have a burning question or something you'd like to discuss with an industry expert. We're here to help. No need to pay for consulting time you don't need. Bring your hardest questions about your business or your career and we'll help you find solutions.
It works like this. We find a mutually convenient time to meet, usually by video conference but regular telephone works fine too. If you're on the other side of the world, that's fine too. We are accustomed to holding meetings at any hour of the day (yes, even in the middle of our night).
You send your questions to us in advance so that we have time to prepare and do any research, if necessary. Let us know if you would like a recording of our meeting before it begins (no extra cost). We're happy to sign an NDA (non-disclosure agreement) if required.
You'll probably be speaking with our Executive Director Erik Wolf, unless the subject matter requires another expert on our team.  You can book one or more hours at a fixed hourly rate (just like booking a lawyer or accountant).
---
Benefits
Book an hour or more of time, as needed and enjoy the following benefits:
| | |
| --- | --- |
| | Control your costs (your total will never exceed the cost of the time you pay for in advance) |
| Speak with food tourism industry founder Erik Wolf, or another expert if your topic requires | A recording (audio, video or both) can be made of the conversation at no extra cost |