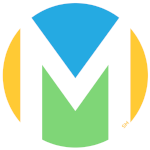 We're creating a series of Masterclasses to train professionals on specific skills or subject areas, specifically as they relate to food and beverage tourism. Our Masterclasses are a group of online courses that have been custom-designed to meet the needs of professionals like you.

A single Masterclass is a self-contained module about a specific subject and is suitable for anyone interested in that subject matter. Multiple Masterclasses, comprised of both core and elective modules, are the foundation of our new Master Culinary Travel Professional (or MCTP) program. The MCTP program grew out of our original Certified Culinary Travel Professional (or CCTP) program, which was overhauled in 2018 to meet our industry's current and future education and training needs. The Master's program will be available through our website soon and also through special licensing arrangements with certain academic institutions around the world.
Masterclass Features
We've made it easy for you to fully comprehend the content of each Masterclass. All courses include:
Narrations are in English language (US and UK accents)
High-resolution video presentation, with easy pause, fast forward and rewind buttons
Go directly to any narrated word or phrase with full-text search
Closed captions to read the narrated words with the audio (can be turned off)
Comprehension test at end to see if you remember some of the most important points
Thirty (30) day calendar access (view as many times as you wish)
Available Masterclasses
Classes are offered below as they are ready, regardless of their assigned course number. Gaps in numbers mean that other classes are in production for that number in the sequence. Additional Masterclasses are in production. Details will be posted here when each new class is released.
Food Tourism Introduction & Opportunities

History of the Food Tourism Industry
Definitions and Terms Used in Food Tourism
Economic Impact of Food Travelers
Benefits for Stakeholders in Food & Beverage Tourism

Video Duration: 58 minutes
Test Duration:  < 30 minutes

Understanding the Food & Beverage Tourism Industry

Scope of Food & Beverage Tourism Businesses
Food & Beverage Tourism Best Business Practices

Video Duration:  58 minutes
Test Duration:  < 30 minutes

Understanding Food & Beverage Loving Travelers

Demographics of Food & Beverage Travelers
Psychographics of Food & Beverage Travelers
PsychoCulinary Profiling
Food & Beverage Traveler Decision-Making

Video Duration: 37 minutes
Test Duration:  < 30 minutes

Designing the Perfect Food or Beverage Tour

Food/Beverage Tour Design & Pricing
What Makes Food/Beverage Tours Special
Food/Beverage Tour Sales & Marketing
Food/Beverage Tour Logistical Issues

Video Duration: 49 minutes
Test Duration:  There is currently no test for this course.

 
 
 
 

All classes are US$95
Masterclass purchases require manual processing. Please allow up to 24 hours for fulfillment.
Members please login to the Members Area to access your discount codes.