The needs of larger companies are very different from smaller local and regional businesses. You might be trying to manage operations in several markets, each with different consumer preferences, languages, and so on. We understand that your needs are different and often, much more complex. 
Our products and services below are designed to put the focus on you and your company. We're here to help!
TEAM TRAINING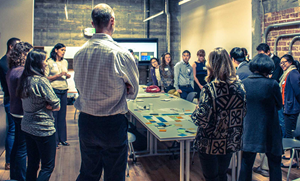 When a conference speech isn't custom enough, why not consider team training to benefit the specific needs of your internal stakeholders. Marketing staff, sales teams, strategists all can benefit from our custom food and beverage tourism training. Workshops are fully tailored to your exact requirements. We can accommodated training needs in person, online learning or as a video or audio conference call. 
---
CUSTOM RESEARCH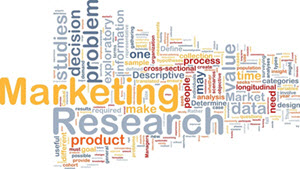 Big decisions depend on quality research.  That's where we can help. We've been behind the four largest food and beverage-loving traveler research studies ever conducted world-wide. While we have lots of great existing research, you might need custom research on a specific market, or a specific demographic. Our research team is comprised of food tourism industry experts, not generic researchers. No one understands food tourism like we do.
---
VISIBILITY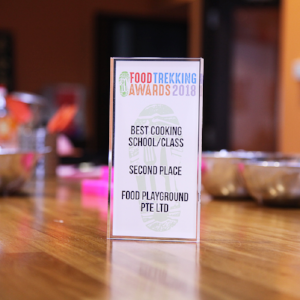 Our Association was the first organization in the world to offer an awards program to recognize excellence and innovation in food and beverage tourism. We offer awards 9 innovative categories. Awards are presented in person annually at our FoodTreX London | Food Travel Innovation Summit.
YOU MIGHT LIKE:
OUR FOODTREKKING AWARDS (opens on the Awards website)
---
CUSTOMER ACQUISITION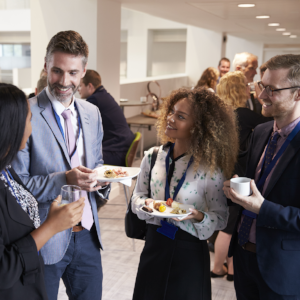 We can help you find new sources of customers and visitors by focusing on optimizing your marketing channels and partnerships. Consider networking at our events. Who knows where your you'll meet your next best business partner? We are also the official food and beverage tourism partner to World Travel Market (look for the major session we host there every year). Looking for a different type of customer acquisition support, such as for your marketing department? Talk to us about our custom research, PsychoCulinary profiling and strategy.
YOU MIGHT LIKE:
---
INDUSTRY HANDBOOK
We "wrote the book" on food and beverage tourism - literally. 70+ authors from 2 dozen countries covering every food/beverage tourism topic imaginable. Written in everyday language, not academic-speak.