Presenting the 2018 FoodTrekking Awards Winners
Note: there were 2 Awards cycles in 2018 in order to align our Awards Ceremony with our FoodTreX London | Food Travel Innovation Summit in early November. The winners below are for the late 2018 cycle. Starting with 2019, there will be only one awards cycle. Visit the Awards website for more details.
---
The 2018 FoodTrekking Awards Ceremony was held after our FoodTreX London event on November 4. Below is a list of the winners for the categories that received awards:
---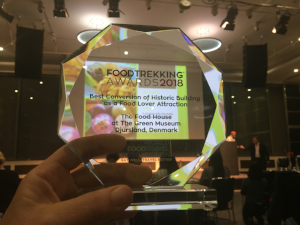 Best Conversion of Historic Building as a Food Lover Attraction
The Food House at The Green Museum, Djursland, Denmark
---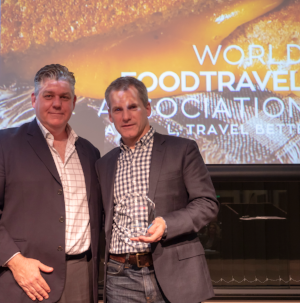 Best Local Storytelling in a Food or Beverage Experience
GLP Films, USA
---
Best Use of Food/Beverage for Cross-Cultural Understanding
Food Playground Pte Ltd, Singapore
---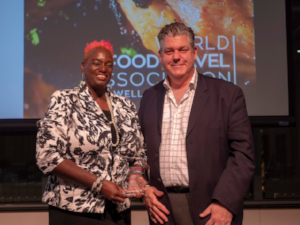 Most Authentic Food or Beverage Tour Operator Experience
Jamaica Culinary Tours, Falmouth, Jamaica
"We are truly elated at receiving this recognition at the international level, and buoyed to continue growing our Company as we develop other tours which tell the story of our peoples, culture and history through our food." - Janet Crick, Owner, Jamaica Culinary Tours
About the Awards
The World Food Travel Association introduced the FoodTrekking Awards in 2015 to recognize the excellence of experience afforded to customers and visitors by industry stakeholders representing the various awards categories. Applications are processed by a panel of judges, who are experts in the various categories represented. Judges assess how well each applicant has met the criteria. Winners are announced publicly and receive a handsome color plaque and generous publicity from the Association. Visit the main Awards page.
Next Applications Open March 15, 2019
Applications for the next FoodTrekking Awards will open on March 15, 2019 and close on May 31, 2019. Winners will be announced at the FoodTreX London | Food Travel Innovation Summit on November 3, 2019.