Eat Well, Travel Better: The Business of Food Travel Podcast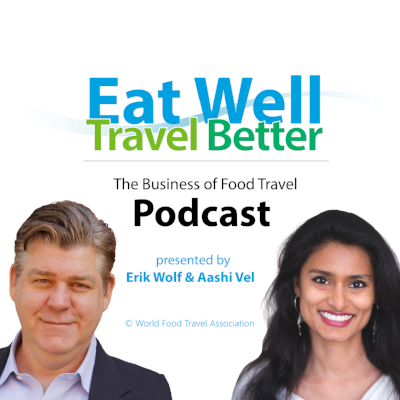 Just launched, "Eat Well, Travel Better: The Business of Food Travel" Podcast with Erik Wolf and Aashi Vel, where we help you become a better industry professional by gaining inspiration from some of the world's most successful people in the food and beverage tourism industry. With each episode, we meet these leaders and examine their secrets of success. We reveal the obstacles and challenges they have faced, along with their solutions and triumphs, and give you ideas and inspirations for many of the same business issues that you may be facing as well.
See below to learn more about the show and how to appear on a future episode or listen to current episodes below, right in your browser. 
 
 (for Stitcher you'll need to get the Android or iOS app)
---
Appear on an Episode
Do you work in food, beverage, travel, hospitality or media? Do you have a remarkable story to share? Perhaps you have overcome a serious work or personal challenge or you achieved something tremendous? If so, we want to hear from you. Send us details about yourself, your professional background and your life challenge or major accomplishment, and a statement as to why you think your story would inspire professionals in food and beverage tourism. 
The only requirements are that you have a fast enough broadband connection, a quality microphone, and a quiet place for the interview. The show is a podcast, so video is not required. You can count on spending 15-30 minutes before the interview to prepare your remarks. The interview itself will last less than 60 minutes. We edit out superfluous information, erroneous comments and general chit-chat before publishing, to end up with an episode of approximately 40-45 minutes.
Hear Past Shows
Links to current and past shows will posted here after broadcast. Listen directly in your browser below or choose one of the podcast platforms above to listen on your smartphone.
---
Episode 1: Ari Weinzweig - Sweat the Details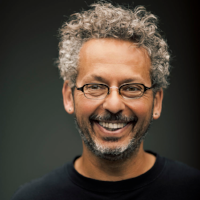 Ari Weinzweig is Co-Founder of the Zingerman's family of companies, which include a delicatessen, bakery, catering operation, family restaurant, Korean restaurant, creamery, coffee store, candy store and a professional hospitality training arm. Ari had no idea the company would grow so large when the original deli opened back in 1982. Now, 35 years later, the Zingerman's companies are a true visitor destination in Central Michigan (USA). Ari talks about how everything got started, his vision, and why sweating the details is important. Check out Ari's books mentioned in the podcast.
---
Want More Information?
Curious about this product and want to learn more? Send us a message here or initiate a chat in the lower corner of your screen.
Get Our News
Sign up below for our newsletter.
Join today and take advantage of new member benefits!
We've overhauled our offerings to give you more of what you need.
We think you'll love the new plans.