Join the World's Largest Food Travel Family
Busy food and beverage tourism professionals need a place where we can congregate, explore and network with other professionals in our industry. LinkedIn is the world's business rolodex and it doesn't meet our industry's needs on many levels.  Facebook, Instagram and Snapchat are consumer-oriented and drooling over food porn just isn't a substitute for quality B2B networking among our industry's professionals.
Join the world's fastest growing sector of the tourism industry by joining the World Food Travel Association. Professionals typically join our Association for our education, research, networking, discussions and events. Our "membership" is a little different than what you might expect with  other organizations. Food and beverage tourism education is our cornerstone; we are not a trade association and we don't lobby.
Increasing visitor arrivals drives economic development, not just in the obvious places like hotels, tours and restaurants, but also with tasting rooms, food/ drink retail purchases (retail), food/ drink events and much more. Even if you think you might not fit within the food tourism industry, think again. More visitors = more sales + more jobs + more taxes. The math is simple really.
Join now and we'll help you to get your "slice of the pie".
Join Now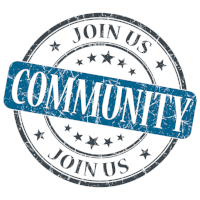 We offer membership options for a range of budgets, for both individuals and companies/ groups.
Are you maybe interested in starting a chapter? Only our Certified Ambassadors may start a chapter and/or serve as its chairperson. All it takes to start a chapter is 10 or more members (Gold or Silver level) from a single area.
Who joins? Check out the 20 different business types from multiple industries.
Explore our plans and join now. This page also provides detailed benefits about each plan.
Need quick advice on which plan is best for your needs? Read this.
---
Three Plans to Choose From
We offer three plans to suit different needs. Here is a quick overview, and you can get the details on the signup page.
| | |
| --- | --- |
| Bronze Level | Lowest cost with a few good benefits including public profile in community directory. Monthly subscription. |
|   |   |
| Silver Level | All Bronze level benefits plus other goodies like WFTA member logo. post 2 tour departures or jobs each year; partner discounts, Association education discounts and more. Low annual subscription. |
|   |   |
| Gold Level | Most benefits, including all Silver level benefits plus post more events/tour departures and job postings, greater Association education discounts, and eligible to upgrade to Ambassador level (see below). Low annual subscription. |
Benefits
Why join the World Food Travel Association? We can think of a number of great reasons:
| | |
| --- | --- |
| We're the world's leading authority on food and beverage tourism. Thought leadership starts with us. | We're actively doing things - hosting conferences, publishing podcasts, introducing new classes. |
| Member networking, both on the website, and at in-person events. | Discounts on our educational products, events and conferences, and other products. |
| Chance to serve as a Certified Ambassador of our Association - a recognized leader in your own community | Opportunities to showcase your individual or company profile to the world. Put your contact information, including social media links, and talk about what you do. |
| Unique opportunities to further promote your company, for example, in the Supporters section of the home page. | All the world's food and beverage tourism professionals meeting in one, easy to remember and consistent location |
Membership Directory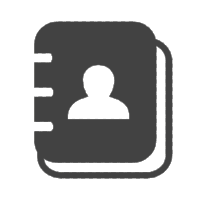 Who's who? Meet the members of our community, including our Certified Ambassadors, Board of Advisors and Board of Directors. Join and get your name in our directory.
If you're looking through the directory and don't see that many members yet, please be patient. Across all our networks, we have the eyes and ears of nearly 50,000 professionals in 139 countries. It's going to take some time to get everyone together on the same page. You can do your part by signing up now and letting your colleagues know too. With 93% of travelers participating in some kind of food and beverage experience (other than dining out), your colleagues will thank you too for letting them know about the World Food Travel Association!
View our community member directory now.
Join today and take advantage of new member benefits!
We've overhauled our offerings to give you more of what you need.
We think you'll love the new plans.
Want More Information?
Curious about membership but have some questions? Send us a message here or initiate a chat in the lower corner of your screen.
Get Our News
Sign up below for our newsletter.