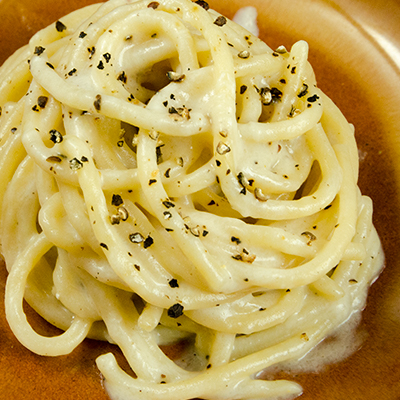 After a long day of stunning sights, unusual sounds, interesting smells, and at least 100 certainly never-before snapped pictures of the Leaning Tower of Pisa, we ended up for a late lunch at a café just off the Corso Italia, in Pisa. I ordered Pici Cacio e Pepe, a pasta dish renowned throughout Tuscany. I swirled the creamy, peppery goodness around my fork and placed the parcel in my salivating mouth. I could hardly wait. Heaven. It tasted just like I imagined. The fat pasta was unique to us, meaning that we probably couldn't find it at home, so we bought some to take back with us. Once home, we replicated the dish as best we could, using an authentic Italian recipe and the Italian pasta. It just didn't taste the same. We had taken such pain to ensure authentic replication, yet the taste didn't come close to what we remembered. We wondered why, and then we realized, it's because the sense of place was missing.
I thought back to other similar situations I experienced with food and drink. The same thing happened with a bottle of Megas Oenos wine that we enjoyed at a lovely outdoor restaurant on the Greek island of Mykonos. I found the same wine on a menu at a restaurant in New York City. We weren't impressed. The same thing with fresh strawberry juice blended at a juice stand on the streets of Ipanema Beach in Rio de Janeiro. The version we made at home didn't begin to taste like its Brazilian cousin.
The notion of celebrating a sense of place through local food and drink was first discussed in 2001 in a white paper published by Erik Wolf, who later founded the World Food Travel Association (WFTA). The WFTA's mission is to create economic opportunities where food and beverage meet travel and hospitality. Learn more about food tourism and what it can do for you at www.WhatIsFoodTourism.org. Be sure to attend the food tourism session at World Travel Market, taking place on Tuesday, 7 November, 10:30 - 12:30 in Platinum Suite 3.