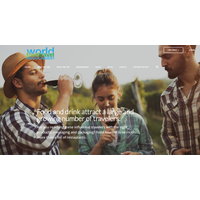 We've got a new look!
It's been baking a while in the oven. You're going to love the result! We've been hard at work interviewing our industry about your needs and interests, researching software solutions, and building out our new website and online community platform. We're pleased to announce that everything is now ready, and dinner is served! Check out our new website now, and consider becoming a member and enjoying one of our new membership packages.
Be Remarkable: It's our new modus operandi.
In today's economy, there is no room for second best. Your time and money are precious. You don't have time for things that don't work or don't help you to run your business and profit better. We know that. That's why we took such care in reformulating everything, from our technology tools, to member benefits, to the design of our website pages, and even our way of communicating with you.

We think you'll love the new WFTA! Check us out and Join Today!
---