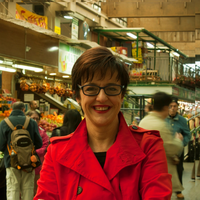 Allergies are dramatically on the rise, something that has been increasing exponentially since early childhood. The trigger factors are many. Furthermore, to complicate things, many people do not know the difference between allergies and simple intolerances. They continue without the guidance of specialist medical advice. However, the enormous progress of diagnostics has led the way towards diversified and increasingly effective approaches and therapies. This is the positive output of a variety of information and awareness-raising activities aimed at both the public opinion and patients.
As for the food industry, several foods which granted the survival of the first inhabitants of – let us say - the Mediterranean area, are now ostracized as potential causes of allergies and intolerances. Incredible though it may sound, the long-standing friends of mankind seem to have turned suddenly into enemies. Wheat flour comes first to mind.
There are too many chemicals in our foods today: additives, stabilizers, preservatives, colorings, and flavorings, just to name a few. And food has the potential to raise profound issues – economic, technological, ethical and so on. First and foremost, however, extra attention should be paid to reading labels, and to avoiding products with a too long list of ingredients. As a result, one step after another, the market would begin to detox itself.
Since the issuing of the EU 1169/2011 regulation (which deals with allergens etc.), the situation has continued to evolve. Synergies between consumers and the foodservice sector (restaurateurs, caterers, etc.) are becoming more and more intense. Actually you could say that the glass is half full: the issue of allergies and intolerances is ready to move from the "threats" to the "opportunities" quadrant of the SWOT analysis diagram. Focused information strategies could represent an effective marketing tool for restaurateurs and foodservice professionals, ready to meet the demand for wellbeing expressed by guests and thereby enhancing customer loyalty further.
From the perspective of tourism product development, the World Food Travel Association lists in its "State of the Food Tourism Industry 2018 Annual Report" the increase of traveller dietary preferences as one of top 7 food tourism issues for this year. The concept of dietary preferences (linked to medical, religious, ethical, etc. needs) widens the perspective and reveals new opportunities, especially for proactive entrepreneurs. Furthermore, restaurateurs, even those serving primarily locals, can be driven into action by traveller demand. So tourism acts as a type of awareness "trigger".
Once more, training can boost innovation. To this end, we are developing a "Food & Wine English" course taught to Genoese restaurateurs. In this framework, we talk about how to talk about cross-cultural and dietary preferences, not only to raise awareness of the issue, but also to make the restaurateurs improve their own skills Special focus is also dedicated to researching dishes that will suit the special needs of customers. The Mediterranean and Ligurian cuisines are a treasure trove of possibilities and multilingual food storytelling. This type of training is now available for our industry, not just restaurateurs but other entrepreneurs as well, such as tour operators.
As food and wine tourism professionals, we must continue to research and exchange good practices with other professionals. If this resonates with anyone in our community, I would be pleased and thankful to hear from you.
If a detailed discussion of this topic would be of interest to you, please join me at the FoodTreX London | Food Travel Innovation Summit on November 4, the day before World Travel Market. I will be discussing "Special Diets and Food Travellers" in depth at the Summit.
Luisa Puppo, Liguria by Luisa
Member, World Food Travel Association
---