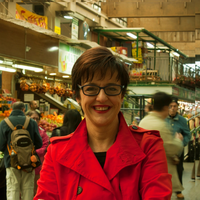 Special diets are a trend that cannot and should not be ignored. As expectations from consumers are growing, we are entering an important period in food service history. How should we adapt and how can we adapt to better serve the needs of individuals? At FoodTrex London | Food Travel Innovation Summit on Sunday, November 4, come hear from an industry expert who already has this all figured out.
---
SESSION DESCRIPTION
You've heard about all the latest dietary trends: gluten-free, vegan, dairy-free, grain-free, kosher and halal, and so on. You might think this conversation belongs at a consumer food marketing conference, but remember, food lovers bring our behaviours and preferences with us when we travel. That means we don't "turn off" eating gluten-free or vegan while we are on holiday. There is potential for major misunderstandings on the part of the foodservice professionals as well as the travellers. Luisa Puppo, entrepreneur and small business counselor based in Liguria, Italy, has carved out a niche for herself as an expert in the issue of special dietary concerns and food travel. She'll share her discoveries with you.
If you have noticed an increase in traveler demands for special dietary preparations, then this session is a must.
Speaker: Luisa Puppo, CEO, Liguria by Luisa, Genoa, Italy
Session tags: food travel, special diets, gluten free, vegan, vegetarian, halal, kosher, expectations, foodservice
LEARN MORE & REGISTER FOR FOODTREX NOW
---