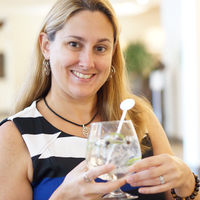 How many followers do you have? How many likes did that last post get? Are people subscribing? Do these questions sound familiar? At FoodTrex London | Food Travel Innovation Summit on Sunday, November 4th, a social media expert and blogger will share her secrets about the best approach to social media and food travel.
SESSION DESCRIPTION
Most businesses, of all kinds, have an online marketing strategy that includes leveraging social media to disseminate content. Some of the most successful business work with influencers, bloggers and content creators to help tell their food stories. When working with influencers, though, it's important to look beyond the numbers and number of Instagram followers. Instead, marketers should focus on quality content that meshes with your brand and messaging. In an era when we can pinpoint specific target markets in email marketing or online advertising, should we not be doing the same with outreach to influential content creators? As trade professionals continue to use social media and influencer outreach, isn't it about time that we perfected our approach with the most valuable content creators for our needs? Amber will show you what you need to do.
If working smarter not harder in your online marketing strategy is of interest, then this session is a must.
Speaker: Amber Hoffman, Writer & Photographer, With Husband in Tow, and Co-Founder, WHIT Media, Girona, Spain
Session tags: food travel, social media, Instagram, quality, influencer, blogger, content, online advertising, email marketing
LEARN MORE & REGISTER FOR FOODTREX NOW
---