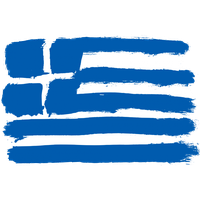 Promoting Food Tourism in a Time of Economic Austerity: The Case of Greece
This is the session 2 webinar, which takes place place during the Online Food Travel Summit.
---


DATE & TIME
Tuesday, April 24, 2018 at 10:00-10:50 PST (18:00-18:50 GMT)

SPEAKERS


Maria Athanasopoulou, Co-Owner, Top Tourism and








Xeni Gerna, Vocational Tourism Training Institute, Hellenic Ministry of Tourism, Thessaloniki, Greece





DESCRIPTION
Greece is one of the world's favorite tourism destinations. Yet in recent years, the country has experienced economic hardships not normally experienced in a developed economy. Economists know that tourism is an excellent way to bring a fresh infusion of cash to a destination. Therefore increasing tourism would seem to be an important part of the solution to Greece's economic crisis. Yes and no. The problem is that there is so much competition among destinations, travelers have too much choice. A trip to Greece might absolutely be of interest, but there is simply too much marketing noise. How can a beloved destination like Greece rise above the clutter and make itself heard? The answer is food and drink. Greek food (i.e. authentic Greek food in Greece) has always been a highlight of any visit to Greece. Our speakers will discuss the measures Greece has been taking to leverage food and beverage tourism in this time of economic austerity. Topics covered include how Greece modified its destination marketing strategy, including branding of its food and beverages in a tourism context; the idea of gastronomy and destination attraction and loyalty; changes made by Greek food and beverage manufacturers to facilitate tourism; and low-/no-cost marketing tactics used by Greek food, beverage, tourism and hospitality businesses. Metrics will compare the economic situation and performance before and after these changes were implemented.
WHAT YOU'LL LEARN
Identify the red economic flags that reveal a pending crisis and that important changes will soon be needed ahead

How to develop & promote food and beverage tourism products and experiences with little or no budget

In the face of enormous stress and rising emotions, best practices in crisis communications and how to join the voices of various constituents into the symphony of a consistent message that appeals to travelers overwhelmed with marketing "noise"
SESSION BEST FOR
Marketing managers and strategists

Branding, PR and advertising professionals

Destination marketers and governments

Small business owners and entrepreneurs

Product developers
---
IMPORTANT EVENT FACTS
This Summit includes 9 total sessions that cover best practices, how to's, and case studies, specifically for food and beverage tourism professionals.

All sessions are delivered in English.

You register and attend online like a webinar. No need to travel anywhere. Registrations close April 23. Space is limited for each session.
All registered delegates get 1-year access to recordings of the sessions you've purchased. So even if your location means that the session times are not convenient for you, you'll still get access to the content (although you'll miss the Q&A by not attending live)
This Summit is the world's only 100% online food and beverage tourism conference for trade professionals. It's our second major online conference (our first one took place in 2015).
Pricing is very affordable, only US$12 per session for members (US$15 for non-members). Choose to pay per session or buy an All Access Pass for greatest savings. Non-members can bundle a new membership and All Access Pass for incredible savings!

Sponsorships are available for only US$500 per session (limit one sponsor/session) and include session access for your co-workers, inclusion of your company name, logo and URL during the session, on the event page of the website and in our social media promotions. Let us know ASAP at help@worldfoodtravel.org to start getting maximum exposure.
---