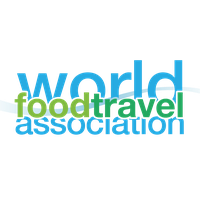 We're pleased to announce that the World Food Travel Association has up to four new openings on our Board of Directors. Director terms are for two years and begin immediately after approval by our current Board of Directors.
While the full duties are explained in the overview document (available below), highlights of Board duties include:
Regularly participate in Board and committee meetings that require reviews of financial and program activity reports and provide the Executive Director with organizational leadership and advice

Formulation and oversight of policies and procedures

Financial management, including adoption and oversight of the annual budget

Recommendations and referrals for fundraising and outreach (third party financial contributions, sponsorships, etc.)

Oversight of program planning and program evaluation
No financial contribution is required or expected as a Board member. Board positions are voluntary and unpaid. Additionally, travel expenses to any required or elective meetings or Association events must be borne by the Board Member or his/her organization.
Just a few of the benefits of Board service include:
Complimentary Gold level membership for the duration of your service (including all Gold level member benefits such as public listing in online community directory)

Complimentary access to many Association educational products
The application process is a letter you submit that introduces yourself, your role in the industry, and how you feel that you can contribute to the growth of the Association.
Applications close July 31, 2017. If interested, please complete the brief form here and we'll send you complete information about the opportunity as well as how to apply. If you have any questions, feel free to submit a support ticket to us here.
---