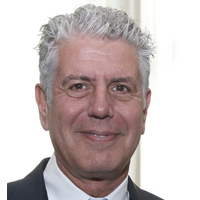 Today our industry has lost a heavyweight, food travel influencer Anthony Bourdain. Bourdain, 61 years old, was found dead today in his hotel room in France. The cause of death was sadly, suicide. You can read this informative story from The New York Times for the details.
Over the past ten years, our Association has noticed the marked uptick in traveler interest in food and drink. While it is difficult to pinpoint all the reasons for this surge, we are aware of the large role that media has played. Anthony Bourdain was an important media influencer in the food travel industry. Bourdain's television shows No Reservations, A Cook's Tour, and Parts Unknown, all helped to seed the idea of food travel for many who had never considered the notion before. His shows helped to open the eyes of so many budding new food lovers, perhaps more than any other media professional.
With his passing, our industry is down a man. He will be sorely missed. Please join us at the World Food Travel Association in mourning the great loss for our industry.
---