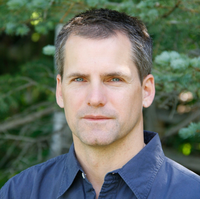 Award winning storytelling GLP films sets a new precedent when it comes to telling destination stories with film. Now with their latest release they bring the food culture of the Republic of Georgia to the world. We are pleased to share GLP Films presents the World Premiere of "Georgia: Feast of the Senses" at FoodTrex London | Food Travel Innovation Summit on Sunday, November 4th.
SESSION DESCRIPTION
Rob Holmes, Chief Storyteller and Founder of GLP Films, presents the company's newest project, the new food, wine, and culture short film about the Republic of Georgia. The film explores the unique cultural and culinary traditions of Georgia amidst a colorful backdrop of the Caucasus mountain villages and sprawling monasteries. ​Rob will present this short film in a world premiere. Until then, explore the GLP films channel on Vimeo.
Founded in 2008, GLP Films is an award-winning content marketing agency dedicated to authentic storytelling and content marketing for the travel and outdoor industry. A film company which passion to protect culinary To date, GLP has produced and distributed 200+ videos from 35+ countries in Latin America, Africa, Asia, and North America.
Speaker: Rob Holmes, Founder & Chief Storyteller, GLP Films
Session tags: culinary culture, history, Georgia, wine, film, documentary, storytelling
LEARN MORE & REGISTER FOR FOODTREX NOW
---