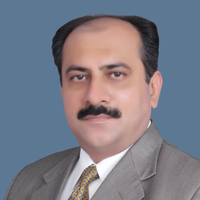 Hello, my name is Prateek Hira, and I'm the newest gold member of the World Food Travel Association (WFTA). I founded a travel company in 1994 by the name of 'Tornos' and we presumably were the first ones to introduce a Food Walk in India. The company is primarily focused on experiential tours featuring well-researched niche itineraries. TORNOS offers tours that go beyond food tasting into cooking sessions. Apart from gastronomy, we are now include history and culture as a part of our portfolio. My company is also a member of two other prestigious travel trade bodies, Pacific Asia Travel Association (PATA) and the Indian Association of Tour Operators (IATO).
When we started TORNOS in 1994, this was a time when food travel was really unknown, at least in India. Foreigners were skeptical and thought, if they ate anything on the streets in India, they will fall sick. Somehow we broke this stereotype image about Indian food and were able to clear this notion and introduced supposedly the very first Indian Food Walking Tour in a small north Indian city of Lucknow. Hard times gone, the tour has really picked up well and has been highly recommended by some of the top travel magazines including Conde Nast and Lonely Planet. Tornos now specializes in many food experiences and not only Food Walks and is known for its expertise in the area of Indian gastronomy. Many international tour operators world over use our culinary experiences in their India bound itineraries, providing a much required boost to Indian food scene. Feeling encouraged by all this, we recently launched an exclusive brand, 'GASTROUTES' that helps tour operators to introduce cuisine as one of its themes and help them draft well researched food itineraries, conduct food tours, design exclusive food experiences and provide consultancy to eateries. Our intention is to make India known for its food, as we believe India is as diverse in gastronomy as it is in its culture.
My interest in food/beverage tourism began while I was studying tourism management as a part of my masters and went on to study culinary art as well. The combination of these two gave me an idea to set up a travel company by the name of 'TORNOS', with food travel being its forte in 1994. From an unknown domain then, food travel has grown to a highly specialized area of travel today. Latest addition to my knowledge is a course designed by Erik Wolf (WFTA) to learn more about this domain and the refine myself further in the area of Food Travel. I personally have a penchant for Food Travel myself and feel that it is this domain that will bring about a tourism revolution of sorts.
My top 3 favorite food/beverage destinations are as follows: 1) India – because of its huge diversity in the area of cuisine like no other place in the world; 2) the US – because it is a playground of world cuisines and it is here that all kinds of cuisines thrive; and 3) Thailand – because their cuisine is still as authentic as probably it was some 100 years ago, while other places have evolved with time. If you've neer experienced the richness of Indian cuisines - plural - then I invite you to tour with us at TORNOS. We bring the food and the people to life - and guaranteed, the food you'll experience with us will be more authentic - better - than the Indian foods you know from home!
I joined the WFTA after listening to Erik Wolf in one of his talk sessions in London, I was inspired to join WFTA recently and strongly believe that this will provide me an interactive platform where I will meet and learn from like-minded specialist food-travel operators from all around the world.
Of all the benefits available to me as a gold member, learning and networking opportunities with professionals from the food-travel domain is I think the best part of being a member. WFTA is just the right platform to connect with food-travel professionals and make local food experiences go global.
What does the future hold? Tornos, as an experiential tour company has been introducing at least three new products every year, now with the new brand, 'Gastroutes' and our membership of WFTA in place we are intending to introduce at least 3 out of box culinary experiences every year all over India. By 2020, and through our new brand, we are targeting to make India the most preferred food travel destination.
Food travel is all about learning and exchange of thoughts with other operators and WFTA is just the right platform for this. The World Food Travel Association can help operators specializing or intending to specialize in food–travel, learn, collaborate, network and excel. It is highly focused and specialized travel association to do with 'Food' that brings together food industry one collaborative platform.
---