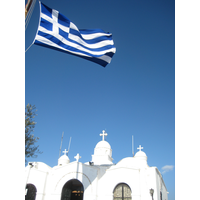 Wine Lovers Tours has two tours scheduled for this April/May 2018. The first is focused on the mainland starting north in Thessaloniki and moving south to the
Peloponnese. We'll have daily VIP visits to the most exciting cutting -edge wineries as we go to areas that are usually missed by both tourists and wine lovers.
After the mainland tour, we will then head to Crete for 3 nights and Santorini for another 3 nights,again with VIP visits to the most exciting wineries that are bringing Greece into the 21st century of winemaking.
As always, we add a judicious blend of local cuisine and culture. For additional information you can visit https://www.wineloverstours.com/wine-tour/greece-wine-tour-greek-wines-101-classics/ or https://www.wineloverstours.com/wine-tour/greece-wine-tour-santorini-crete-islands-wine/
For direct contact, please email us at info@wineloverstours.com
---