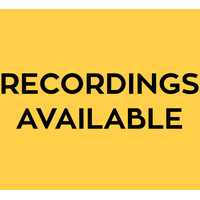 A huge thanks to the 264 delegates from 36 countries who attended our second annual Online Food Travel Summit, which took place April 24-25. Recordings were made and are available as follows:
Sessions 1 and 9
A member benefit and available to WFTA members only in the Members Area (one you're logged in, even if you did not register for the Summit)

Sessions 2-8
EXPLORE & PURCHASE AVAILABLE RECORDINGS
If you attended but did not receive recording links:
Links for sessions you purchased were sent out on May 2. If you did not receive, please check your spam folder. If you still do not have the recordings for sessions you purchased, then let us know at help (at) worldfoodtravel (dot) org. Remember, recordings of Sessions 1 and 9 are available only to current Association members from the Members Area once you're logged in.
Any questions or problems?
Let us know at help (at) worldfoodtravel (dot) org.
---