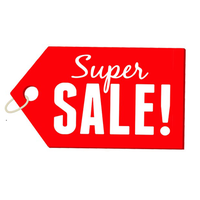 AUGUST SUPER SALE !!!
It's that time of the year again - the Association's annual super sale! If you've been thinking about taking advantage of any of our great education, research or consulting offers, now is the time to do it and get more for your money at the same time. These offers expire August 31, 2017 at 11:59 PM US Pacific Time, so act now. And remember, these offers are only purchasable through the storefront on our Facebook page, not from our normal website.
---
EDUCATION
---
Get our Book or Masterclass When You Buy the CCTP
Our Certified Culinary Travel Professional program is our industry's oldest and best respected certification program for individuals in our industry. The course is about 6 hours worth of video, a brief PDF booklet and an online test. Once you study these materials and pass the online test with at least 70%, you're a Certified Culinary Travel Professional. Besides using "CCTP" after your surname (like PhD), you get a logo and diploma customized with your name. Use your logo in your own marketing. Download the CCTP overview brochure for detailed information about the modules, learning process and what you can expect to gain from the course.
Now when you enroll in the CCTP by August 31, you can choose from one of two great offers. You can get a hard copy of our Have Fork Will Travel book (normally US$65 plus shipping) or you can get a free registration to our new How to Design a Food Tour & Tour Business Masterclass. The choice is yours. Complete your purchase and email us at help(at)worldfoodtravel(dot)org to let us know which off you prefer (and your postal mailing address if you choose the book).
Get Silver or Gold Membership with the CCTP & Save!
Purchase the CCTP course above along with silver or gold Association membership and you'll take home a nice savings. Silver membership plus the CCTP course is US$395 while gold membership plus the CCTP course is only US$495 (you save US$51 on either package).
Read more about the different membership levels and benefits of each.

Things you'll be able to get right away include a beautiful public profile in our searchable professional directory; membership logo in JPG format to display on your website, the ability to post your events and news releases, and much more!
Double-dipping is OK! Buy the membership and the CCTP course together and you can still get the book or Masterclass offered above at no extra cost!
RESEARCH
---
Get the 2016 Italy Food Travel Supplement
When You Buy the 2016 Food Travel Monitor
Our Association is considered the world's leading authority on food and beverage tourism, and for good reason. Since our founding, we have published 4 major research studies about food tourism and food travelers. Our latest research was released in June 2016 and is our best research ever. It's a global report featuring 10 major markets (the USA is included, but the report is NOT US-centric).

Curious about the contents? Download the Table of Contents here.

Want a taste of the kind of information in the report? Download the infographic here.
Now when you order the report by August 31, get the Italy supplement at no extra cost. The Italy supplement featuring detailed information on outbound Italian travelers normally sells separately for US$95. It's yours at no additional cost with your report order.
---

---
CONSULTING
---
Telephone Consultation with Erik Wolf
You could imagine that being able to speak to the food tourism industry founder, co-creator of the Certified Culinary Travel Professional program, and publisher of Have Fork Will Travel is pretty nearly impossible to arrange? Well normally, it's hard to get Erik Wolf to stand still long enough but he has agreed to make a limited number of one-hour consultations available at a reduced price. This is perfect if you have some hard questions for next year's marketing or strategic plans. Erik is known as a valuable resource to entrepreneurs as well as managers, marketers and researchers of much larger organizations. Sometimes, you just need an hour of an expert's time to take you and your work to the next level. That's exactly what we're offering. When you buy before August 31, you can save US$50 per hour off the normal price. It's like food tourism therapy.
These fantastic offers expire on August 31 so take advantage of them today. Offers not applicable to past purchases. Terms apply.
---