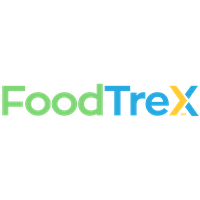 Today the World Food Travel Association (WFTA) unveiled its new FoodTreX brand for its food travel conference series.
The FoodTreX brand was created as the umbrella brand name for the Association's food and beverage travel trade events. "There was a clear need to unify our event brands," said Association Executive Director Erik Wolf. "Over the past 12 months we've supported or produced events in Spain, Greece and Australia, as well as our popular Online Food Travel Summit. We have more planned, including Singapore and Nepal. It was time to unite our various events under a common brand so we created FoodTreX." FoodTreX stands for "Food Travel Experience".
FoodTreX events are designed to last a single day and feature talks on topics relevant to the host market, delivered by industry experts. FoodTreX events can focus on specific regions (e.g. Spain, Greece, Australia), specific topics (e.g. FoodTreX London | Food Travel Innovation Summit) or can also be held online (e.g. FoodTreX Global | Online Food Travel Summit). The next FoodTreX event will be FoodTreX London | Food Travel Innovation Summit, which will take place on Sunday, November 4, 2018.
FOODTREX TARGET AUDIENCE
The FoodTreX conference series is designed for food, beverage, travel and hospitality professionals, including:
Destination marketers and governments

Small business owners and entrepreneurs

Marketing managers and strategists

Branding, PR and advertising professionals

Product developers

Trainers and educators

Bloggers

People considering a career change

Students forging their career path

Any other professionals with an interest in food and beverage tourism
---