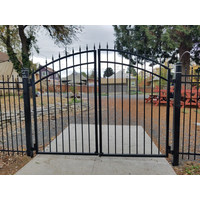 For as long as I can remember, people have identified specific foods and drinks with certain places, pretty much everywhere around the world. When you say Belgium, you think of chocolate and beer; Italy, pasta and Parmesan cheese; Sweden, chocolate and vodka; and San Francisco, sourdough bread and wine. In Portland, we're known for our beer, wine and coffee, but also our food cart culture which, sadly, is disappearing in the name of "progress". I'll get to that shortly.
Food manufacturing takes place in most countries, and we get to associate specific brands with specific places. Think Marmite and the UK, or Fonterra with New Zealand. Along the streets of the world's capitals, it is easy to find reminders of familiar prepared food and beverage brands. Some streets are laden with foodservice establishments like Starbucks, KFC and Costa Coffee. Other streets are rife with advertisements for popular food and beverage brands such as Nestle's Milo, Magnum ice cream bars or the ubiquitous Coca-Cola. Many of us grew up with these brands and even love them.
While these food and beverage brands are part of our lives, we still hold a dear place in our hearts for the home-cooked meals served by our families...
---