Trade Outreach
We have a vision of where we want to go with a new approach to publishing resources for the food and beverage travel industry. To begin with, we're introducing a new food travel podcast series for trade professionals.
---
Eat Well, Travel Better: The Business of Food Travel Podcast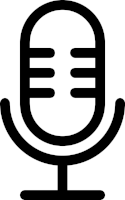 Meet leaders from the food and beverage travel industry who have a remarkable story to share. It could be a personal or business challenge, or an outstanding accomplishment. These leaders have agreed to share their stories to teach and inspire, and help you to grow your food or beverage tourism business.
Learn more or listen now.
---
Want More Information?
Curious about this product and want to learn more? Send us a message here or initiate a chat in the lower corner of your screen.
Get Our News
Sign up below for our newsletter.
Join today and take advantage of new member benefits!
We've overhauled our offerings to give you more of what you need.
We think you'll love the new plans.